Since it is easy to copy digital photos, it is a big problem to protect them from being copied illegally. Images with visible watermarks cannot securely protect the intellectual property because it is not difficult to process any images in popular graphic software suites. Icemark allows you to embed an invisible watermark into a digital image. This watermark will contain information about the owner and thus protect it against illegal use. The owner can easily detect such a watermark with Icemark without having to search his database for the image. Since a secret key is used to embed the watermark, nobody but the owner will be able to detect this watermark.
Icemark is a state-of-the-art system for protecting digital images against illegal use. It allows you to embed an invisible watermark with information about the owner into an image. It can be some text or an image identifier. This watermark is embedded into an image with the help of a private key so that only that owner can detect and read it.
Main features of Icemark
Unlimited number of watermarks – the license allows you to add an unlimited number of watermarks
Custom watermark intensity – the watermark is embedded with varied intensity so that the user can choose between how unsusceptible and how perceptibility the watermark is
Batch Watermarking Processing – batch add invisible watermark to images easily
Batch Detection of Embedded Watermarks
Highly unsusceptible to image changes – the watermark is unsusceptible to JPG compression, geometric distortions, cropping, etc.
"Blind" detection – the original image is not needed in order to detect the watermark
Key protection – it is impossible to detect the watermark without a key
Supporting various formats – the program supports the following formats: JPEG, TIFF, BMP, PNG, TGA, MNG, RAS, RAW, JP2, JPC, PCX.
Supporting small images – it is possible to embed a watermark to an image of 40x40 pixels and larger.
Buy now Icemark personal license for Macintosh- $49.95
Download and try free evaluation version of Icemark for Windows
Download Icemark for Macintosh
Srceenshot of Icemark - software for adding invisible watermarks
Main windows - adding digital watermarks: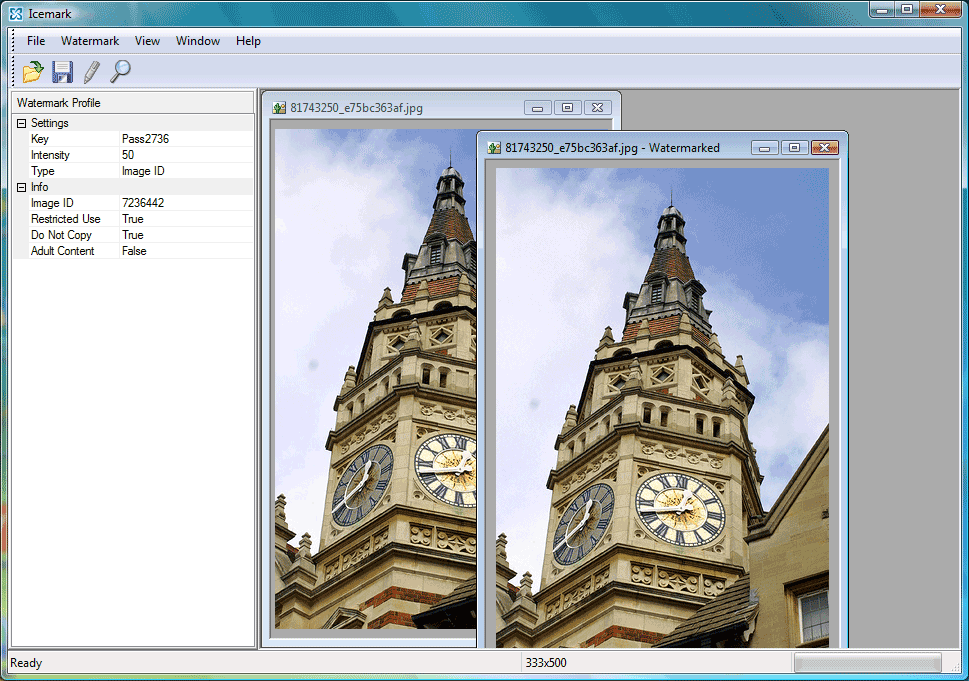 Detection ID of embedded digital watermark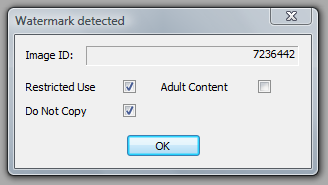 Detection Text of embedded watermark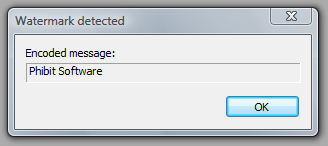 Operating system support – the program runs under Windows 2000, 2003, XP, Vista, Windows 7
Buy now Icemark personal license for Macintosh- $49.95
Download and try free evaluation version of Icemark for Windows
Download Icemark for Macintosh